At Together Planning our mission is clear:  help our clients worry less and enjoy their lives more, through complete financial planning and thoughtful investment strategies.
We are excited to announce the launch of our newly designed website www.togetherplanning.com to help us continue to do just that.  Our goal for the new design is to create a more user-friendly experience for everyone that visits our site.  Just like we strive to simplify our clients' finances, we have simplified and streamlined each webpage without sacrificing functionality.
It all starts with our new landing page. We want our website to express our passion for working with clients to navigate their finances with confidence. "Your tomorrow, built together". Whether it's planning for retirement, determining when to claim Social Security, evaluating life insurance needs, whatever it may be, we want our clients to know we are there with them every step of the way. At Together Planning we don't do cookie cutter plans. We believe every client deserves an individually tailored financial plan that works for their unique situation. Clients will be able to access their financial plan through the "My Financial Plan" button on the top right of the page. Likewise, clients can access their accounts with us by clicking the "My Accounts" link.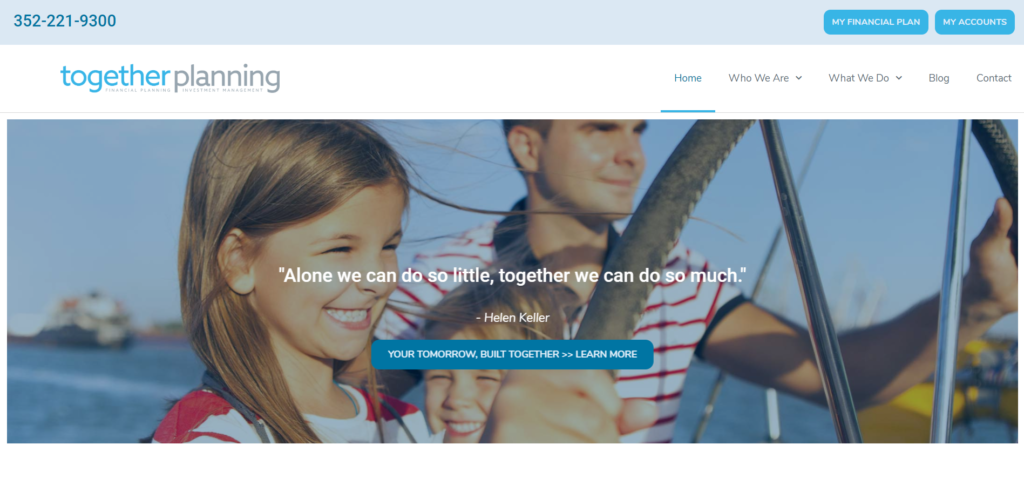 A look at our new "Our Philosophy" page takes you through the shared values of our firm surrounding the importance of comprehensive financial planning and evidence-based investing: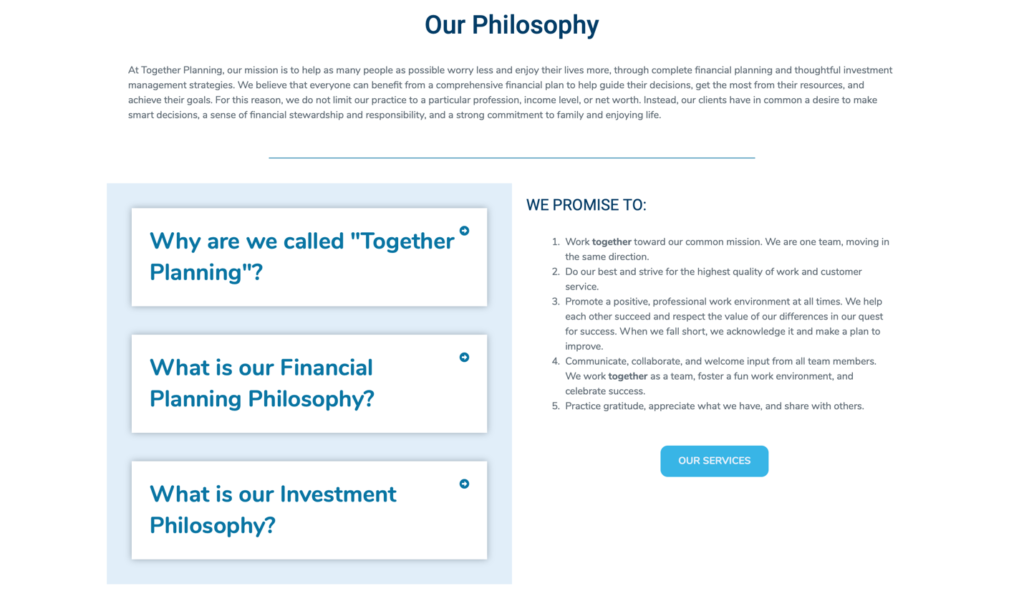 On our new "What We Do" page we have streamlined our description of our services to make it clearer to clients exactly what we offer. Whether you engage us for our financial planning, investment management, hourly services, or planning projects like College Pre-Approval™, our services are rooted in a desire to bring you financial peace of mind by simplifying the complexities of your finances.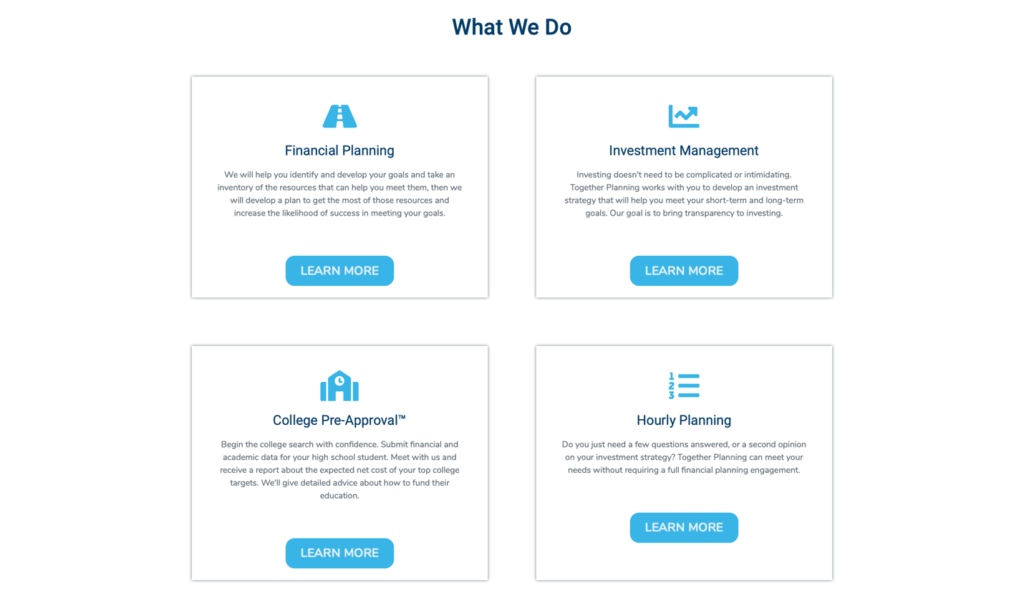 We have redesigned our 'Blog' page to make it easier to find the posts most relevant to you. Whether it's buying a home for the first time, learning how to create your first budget, or understanding the benefits of a globally diversified portfolio, you can bet we have content to help you understand your finances better no matter what stage of life you are in.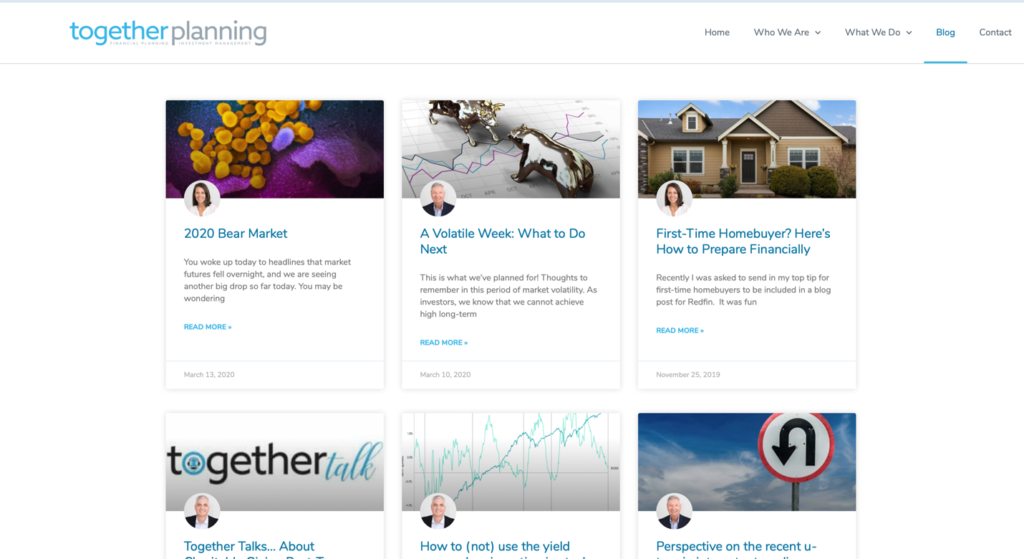 We hope you will like the new website and look for yourself at all the changes we have made to streamline the user experience.  For those of you that login to your financial plan or investment accounts through our website, you will find the same buttons you have always used at the top of the page.
As always, our mission is to simplify the complexities of personal finance.  Please let us know how we are doing and inform us of ways we can improve.  Thank you for your trust and confidence.  Serving you is important work that we are proud and honored to be doing.